ZL SERIES AXIAL FAN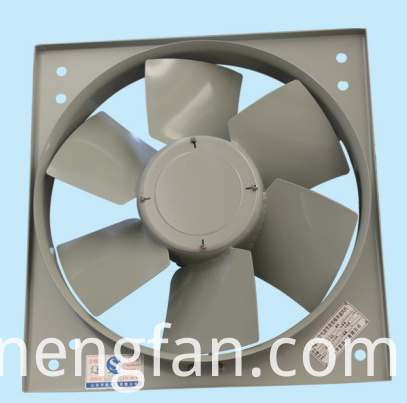 ZL series axial fan is a special fan for air conditioning system developed by our company,Suitable for ventilation occasions with large flow and low wind pressure.
The fluid model of this series of fans has been optimized by CFD advanced technology, which not only increases the output pressure, but also reduces the noise and improves the efficiency. It has the characteristics of energy saving and low noise. It is especially suitable for supporting various air conditioning, purification, fresh air units, HVAC, refrigeration unit and other products, and has been widely used in hotels, hotels, schools, hospitals, factories, refrigerators, cinemas, vehicles loaded air conditioner and other fields.
ZL series of fans has the following remarkable advantages:
1. The impeller is improved, which makes low noise, energy saving;
2. compact in structure, small in size, light in weight and easy to install;
3. Our self-developed matching motors have better reliability and service life than ordinary motors after with optimization of power;
4. ZL series fans can have two models of motors, such as single-phase, three-phase, other models can be customized to meet the needs of users.
Model Definition
Part 1: Model Code
No. 1 ZL: axial fan; ZLW: axial fan with external fan
Part 2: blade diameter code, unit is mm;
Part 3: wind direction code
None: wind blows from blades to motor; B: wind blows from motor to blades;
Part 4: motor pole
Part 5: special code for single motor
None: non-single-phase motor; C: single-phase single-speed motor; C2: single-phase two-speed motor; C3: single-phase three-speed motor; EC: brushless DC motor

Such as ZL400B–4C2 is axial fan, impeller diameter 400mm with wind blows from motor to blades, motor poles 4 and single-phase two-speed.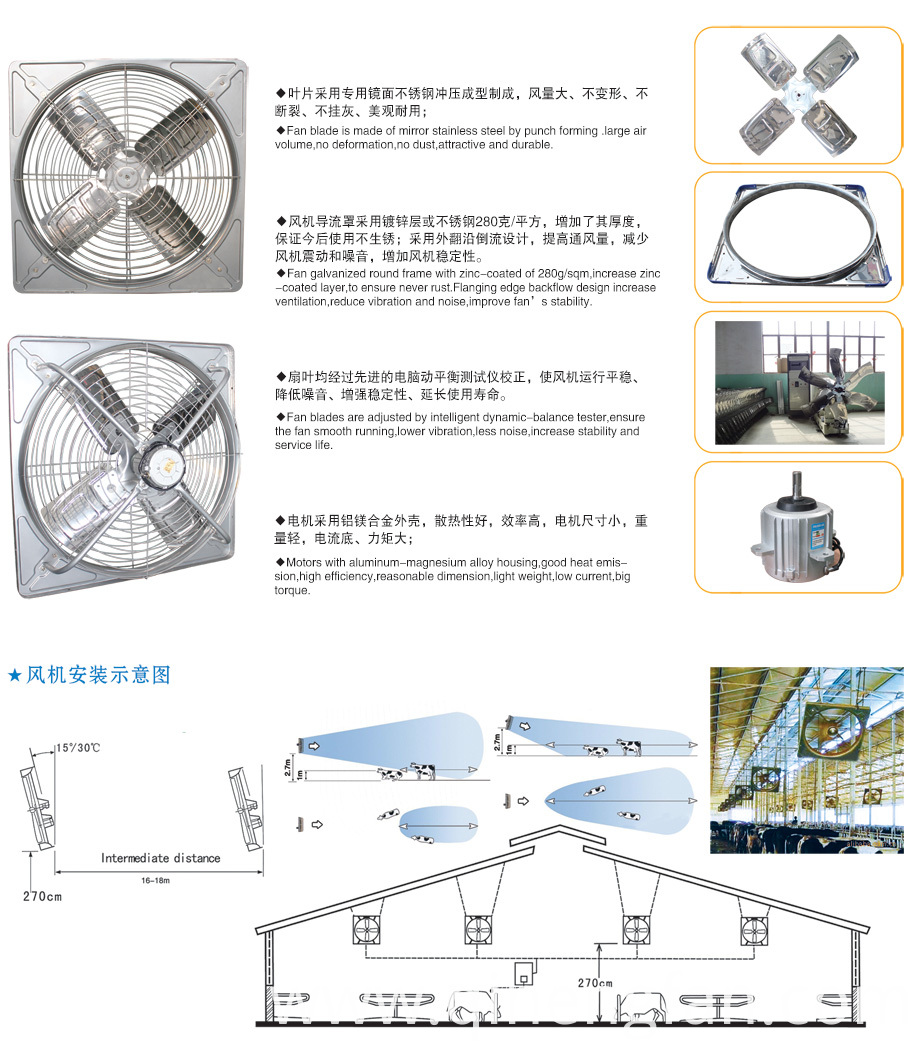 Technical Parameter & Drawing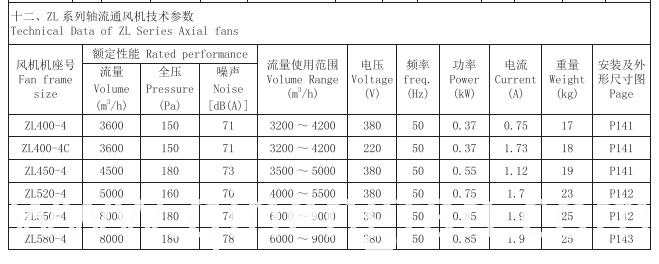 Work Environment
1) Altitude not more than 1000 meters;
2) The ambient temperature is not lower than - 25 ℃, not higher than 40 ℃;
3) The relative humidity of the environment shall not exceed 90%;
4) The conveying gas does not contain acid, alkaline and corrosive medium, and the dust content is not more than 150mg / m3.
When the working environment does not meet the above requirements, it needs to be explained when ordering. We can customize the product according to the specific site conditions.
Performance Range
Flow: 3200~9000 m3/h
Total pressure: 100~180 pa
Beyond this range, please choose other series of our fan products, or contact our technical department for customization.
Matters Needing Attention
1. Before use, please check carefully:
(1) Whether the motor lead wires are intact;
(2) Whether the connecting bolts are loose;
(3) Whether there is serious deformation of dome, impeller, fan shaft and other components;
(4) Rotate the fan impeller by hand, the hand induction rotation is stable, without obvious stuck phenomenon.
2. Installation
(1) The grounding bolt of the fan shall be connected reliably;
(2) The fan shall be equipped with phase loss and overload protection devices;
3. Start up and Operation
(1) Before starting the fan, check the working power supply, which must be within ± 5% of the rated voltage and ± 1% of the rated frequency;
(2) The rotation direction of the fan impeller shall be the same as that of the turning mark;
(3) The operating current of the fan shall not exceed the defined current, otherwise the motor will be damaged or burnt;
(4) When the fan is running, it is strictly prohibited to extend the body or foreign matters to the inside of the fan, and it is strictly prohibited to approach the belt and pulley to avoid danger;
Looking for ideal
Axial Flow Fan
Manufacturer & supplier ? We have a wide selection at great prices to help you get creative. All the Stainless Steel Axial Flow Fan are quality guaranteed. We are China Origin Factory of Glass Fiber Reinforced Plastics Axial Fan. If you have any question, please feel free to contact us.
Product Categories : Axial Flow Fan